Are you an admirer of felines, canines, and every other animal in between? Are you wondering about a business idea that can keep you closer to animals? If yes, then you've reached the right place.
These days an increasing number of people are inclined to keep pets. The pet products industry has been experiencing a boom ever since, and Americans spent over $69 billion on pets in 2017 alone. There are plenty of business ideas available today for pet lovers to stay closer to animals while earning good profits. If you plan on starting an online pet business, read on to find out some exciting ideas.
What are the best online pet businesses?
If you are an animal lover, there is no better way to be surrounded by them than starting a pet business. You can enjoy your passion for animals or business or both when you start a new venture. Here are seven ingenious ideas for an online pet business: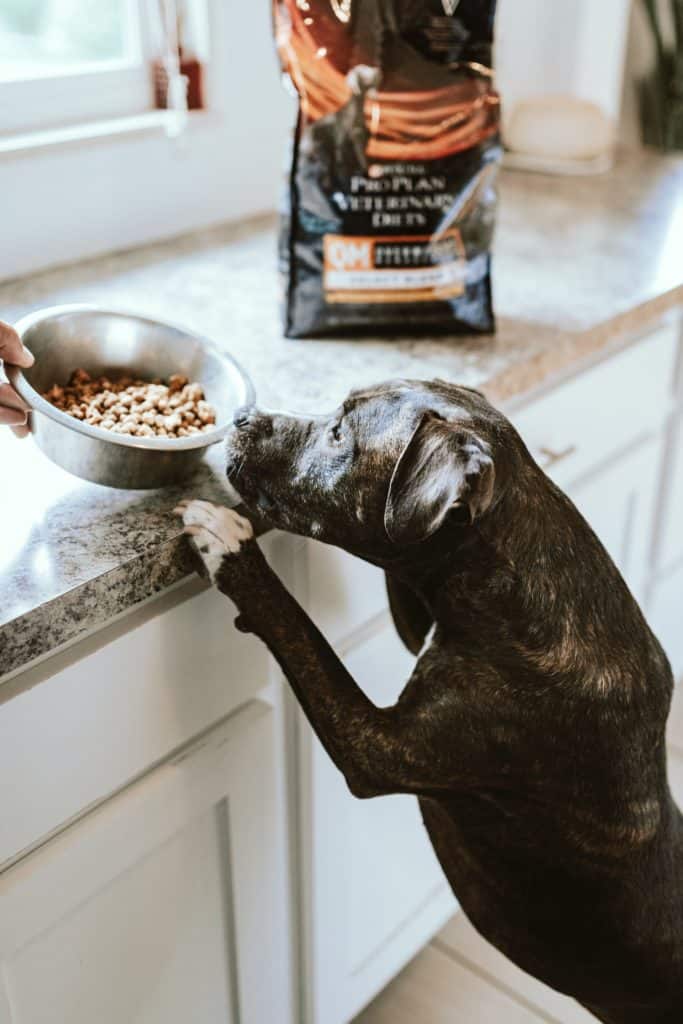 Online-store
Much like humans, the furry friends also require plenty of things. Pet owners today want to get the best of everything for them. It is a lucrative market that you can tap into by starting an online store. Clients will come to your website to shop dog shoes, collars, clothes, beds, and even food bowls.
If you have sufficient funds and storage space, you can get the products from a wholesaler and set up your online store. If not, you can go for people who offer drop shipping. In this case, the customer can place the order with you, and you can forward it to the manufacturer. They will directly supply the products to the customers, and you don't have to worry about inventory.
Homemade pet food
A majority of pet parents are becoming more conscious about their furry friend's health. They prefer to keep them fit with the right amount of exercise and a good diet. If you have an interest in either cooking or baking, you can start making food for pets.
You can put your cooking skills to use while creating fresh fish food, bake tasty treats for dogs, or natural pet food. Some dogs are diabetic and require special treats that you can offer to them. All you must do here is set up a website to take orders from the clients and deliver the delicious pet food at their doorstep.
Start a blog
For the ones with a creative bent for writing, you can start a blog about pets. If you have pets yourself, it is best to start by documenting your experience with your furry baby on the blog. You can share your tips and tricks that might benefit your readers as well. You can also center your blogs around common topics like health, diseases, nutrition, diet, and recipes for pets. When it comes to blogging, it is imperative to treat it like a business if you want to earn from it. You need to plan well, create your goals, market it effectively, and keep a steady momentum.
Pet sitter service
While everyone wants to have a pet, not all can deal with the responsibility that comes with it. Most people who keep pets have a hectic lifestyle and need extra help in taking care of their beloved pets. Here, you can become a ray of hope for them by offering to be a sitter for their pets.
You can start a pet sitter service, where you can watch over other people's pets while they take care of their personal or work obligations. While you can start a simple boarding at your home, you may also agree to go to the client's place to take care of the pets. You can set up a simple website where you can post your details, including the schedule and charges. The clients can book your services from the website, and your work is done.
Pet trainer
If you are someone with patience and can handle pets kindly, you can become a pet trainer. Many pet owners don't have either the time and energy to train their pets. But since they have bought one already, you can help them train their pets.
You can start providing basic obedience training, including commands like sit, stand, stay, and come. Besides that, you can help them overcome fundamental problems like excessive barking or chewing. To start this business, you don't require any formal education, but you must know animal behavior and how to train them.
Pet hostel service
Do you have ample open space to use? If yes, you might want to turn it into a pet hostel or boarding service. While pet sitting is a short-term option, you can offer long-term pet care with a boarding facility. Clients can leave their pets with you when they are away for a vacation or sick, and you can provide good care to them.
You can turn your home or get a separate space to create a boarding facility. Depending upon the area and local laws, decide the number of pets you can keep at once and how much you want to charge. To make things easier, you can set up a website or app where clients can easily book the boarding facility.
Grooming service
Every pet needs to be groomed once in a while. More people today want their cats and dogs to look good, and they only trust professionals for it. If you have mastered the art of grooming pets through years of practicing on your dog, you can start a grooming business. You can offer services from a store, your house, or even through a mobile van.
To start this business, you need to learn basic grooming skills and get equipment like combs, nail clippers, bathing liquids, tick removers, medicines, and shedding blades.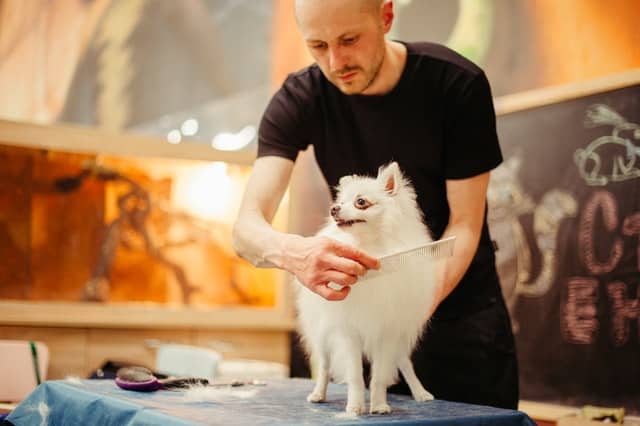 Final thoughts
If you are an ardent animal lover, there is no dearth of business options for you. From starting an online retail store to a grooming business, offering homemade treats to a boarding facility, you can try your hand at plenty of things. Pick any idea from the ones mentioned above to combine your passion for business and animals!