Businesses and organizations around the world use the power of G-Suite. The G-Suite, or Google Apps for Work as they were earlier known, is an efficient set of tools that increase productivity and collaboration. They help to increase work efficiency making it easier to complete tasks and work targets. According to a study, more than 3 million organizations and enterprises use G-suite tools at their workspace.
In 2006, the G-Suite was launched and earlier known as "Google Apps for Your Domain." The set of tools include:
Communication tools: Gmail, Hangouts, Google Calendar, and Currents
Storage tools: Drive
Collaboration: Google Docs, Sheets, Google Keep, Slides, Sites
Jamboard: a digital interactive whiteboard for organizations
To get the best of G-Suite tools, organizations should know the tips and tricks of using the package to its best potential.
Create to do lists with Google Task & Use the Activity feature in Google Docs:
With Google Tasks, organizations can create a task to-do list directly from their Gmail. They can also integrate Google Tasks with the Calendar and set reminders of the tasks to-do list. The Todoist app helps organizations to keep everything in check and one place. With this app, one can select a variety of tasks and check them out as they finish. It is an all in one integrated application for businesses and individuals. Todotist is different from Google Tasks in the way that it syncs with Google Calendar on the date-specific works, and one can view Todoist in a different tab or an extension, which is more eye-catching.
The 'Activity' feature is a new addition to the Google Docs tool of G-Suite. This feature lets the user check the changes made in the document, know when the last changes occurred and also leave comments on the document. It is a useful feature for organizations as they no longer have to send long word documents back and forth through the mail again and again. They can share the document with the people they wish to get suggestions from, and the feedback can be added directly to the document there itself.
Employ G-Suite back-up tools :
The G-Suite tools have limited back-up features for users, and this is why corporations use third party applications under the G Suite back-up policy. G Suite backup tools like Backupify and Spanning are two of the most successful back-up tools linked to the suite. While Backupify offers a comprehensive audit log and administrative rights to the user to control the back-up, Spanning offers ample storage power along with manual and automatic back-up features to the user to protect data of G-Suite applications.
There are several types of  G Suite backup tools including cloud-based back-up services, Google recovery tools, hardware applications and local back-up tools. The cloud-based tools ensure data storage in cloud services instead of using local network storage.  Google recovery tools are applications like Google Vault and Google Takeout that preserve data from G-suite tools and export them offline when required. Hardware applications are NAS and SAN storage devices that retain data of Google Apps locally. These applications offer limited back-up facilities for G-Suite and restricted to server back-up. The local back-up tools of G Suite offer protection and back-up features for SaaS applications.

Use research papers with Google Scholar & Conduct surveys with Google Forms:
Google Scholar is a tool that offers unlimited access to people and organizations to research articles and scholarly texts. It helps them to look into scholarly articles and readings on any topic they want information about. The Scholar app contains a substantial scholarly database that has the majority of research and study articles.
Google Forms is the best tool for conducting surveys. It has a wide variety of features like enhanced modifications to text, objective answer patterns, lists, and checkboxes with the help of which quicker surveys get done on the go. One can access Google Forms from anywhere.One can also set a particular theme to the form as per their choice for a personalized look and feel. Google Forms are also shareable through mail or different social media platforms.
Incorporate management friendly Google Apps :
When it comes to project management, Google Apps Marketplace has several cloud-based applications that are perfect for handling both individuals and team projects. Apps like Do by Salesforce, Pivotal Tracker, and Podio helps managers track project deadlines and statuses. While Do by Salesforce works best for handling project communications and track collaborations among project teams, Pivotal Tracker is a suitable application for software teams as they can set realistic expectations about the project timelines. In terms of effective team communication and sharing content in the project, Podio works best.
Make team connections and communications easier with the Google Group. It is a useful tool for conducting discussions and sharing thoughts and ideas in one place. The app lets organizations indulge in threaded conversations through emails with team members and everyone who is in a group.
Send Group Emails at One Go: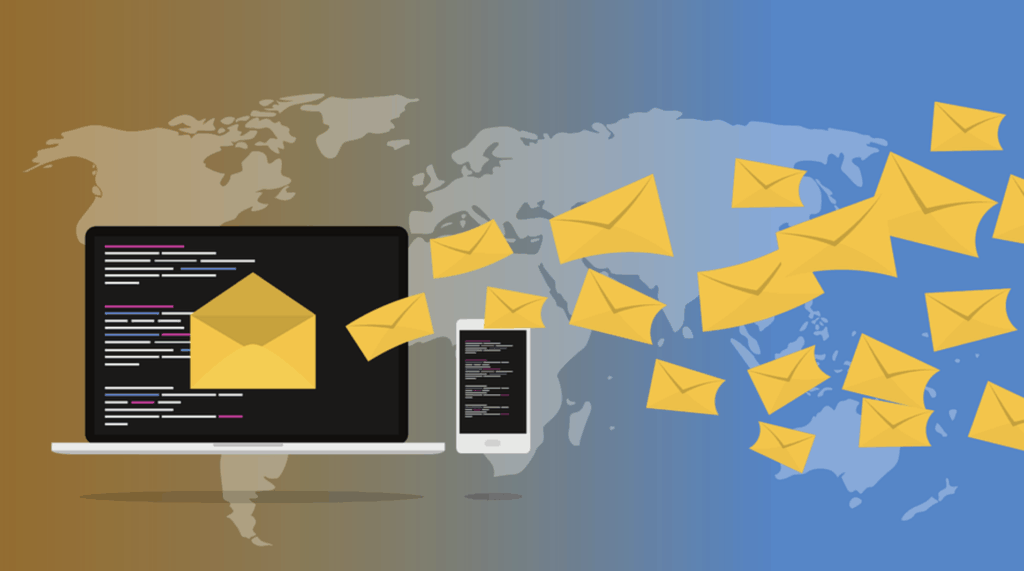 The most traditional way of sending mail to groups of people is to create a mail and enter each recipient's address. Another way is to send the emails to a list of recipients saved in the contact list.
However, another method of sending group emails at once is by using the Google Groups feature. As each Google Group has a list of people with their respective email addresses, the senders can forward the messages on that particular group together. With this feature, the email sent gets stored in the Google Group history, and one can always go back and check the details. The application also gives administrative privacy settings wherein they can select who gives access to the group's message.
Another way of sending the group mail is to create a contact group in Gmail and send that group's name in the "send" box. Gmail then automatically includes all the recipient addresses on the list instead of the group name.
Conclusion:
G-Suite is a powerful toolbox for organizations. It increases productivity, efficiency, and helps to manage time more effectively at work. The G-Suite is a 'productivity suite' that makes work faster, smarter, and more productive!