In winters, our usage of electrical appliances increases manifold. Geysers to room heaters become must-haves during this season. How vigilant are we in the usage? We may be cautious but overlook the safety measures in managing electricity gadgets. Accidents can happen, while some can even be fatal. If only we follow a set of precautions, everything can go well.
Winter preparation is not only about pulling fancy winter jackets and coats. It is also about checking the electrical circuits and wiring for any fault or repair. Paying attention to electricity materials can make things much safer and more tension free for you. The National Fire Protection Association believes that most fires in the US stem from the room and portable space heaters. Celebrations during winter holidays involving candles and Christmas fires also increase the risk of home structure fires. Let us sharpen our awareness of the safety tips to follow for power-driven appliances in the cold weather.
Unplug Space Heaters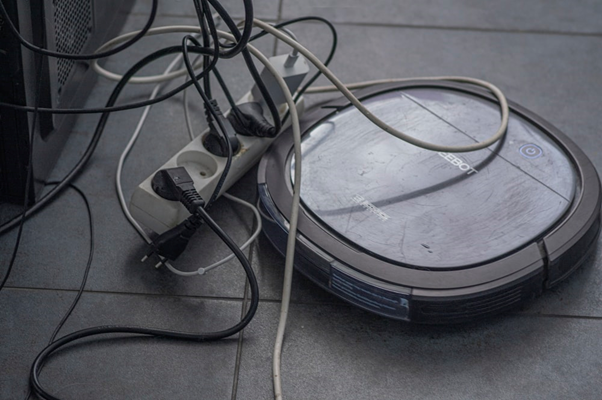 Never plug the space heaters into a power strip. The space heater is not designed to withstand high current. There is always the chance of the power cord to melt and burn from the high temperature. It can also catch fire. Plugging the space heater into an outlet in the wall is a safe option. Refrain from putting any other electrical appliance in the wall socket beside the heater.
Space heaters, when switched on, generate a lot of heat around them. This can cause furniture items around it to catch fire. Leave a space of a minimum of 3 feet around the space heater. Never put a heater on a surface, as the carpet can start a fire. Put it on a flat tiled surface or hard floors.
Stay Away From Overloading Plug Points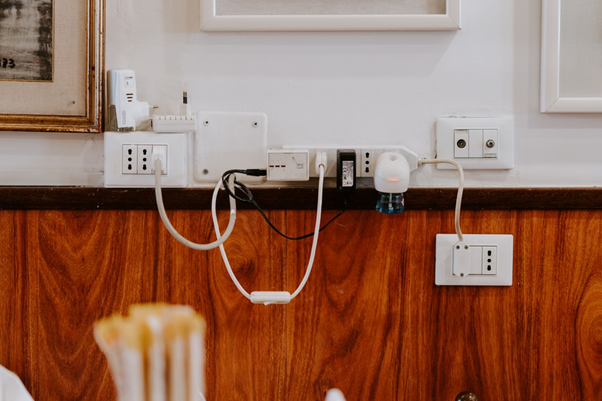 The work culture of today is gadget-driven. To save time, we put many cords in a single power socket to charge smartphone devices. This puts up excess load on the humble socket and may cause a fire. Imagine the same happening with lights on your Christmas tree.
When you plug the lights into a surge protector, it helps you prevent a spike in voltage. This plan makes all the lights on the tree burn out, saving you any unwanted trouble.
Connect Up To Three Strings Of Light
A circuit breaker can trip or start a fire when there are multiple strings of lights in a Christmas tree. It may seem an in-thing putting many light strings on trees for celebration. But there is always a risk factor owing to the criss-cross of wires and voltage fluctuations.
While connecting strings, make sure the strings have the same number of bulbs. Any mismatch in the number of bulbs in two strings can burn them. LED lights are on the safer side of the purchase. They consume less energy and do not produce the overpowering and staring heat of incandescent lights.
Keep Electrical Cords Away From Child's Reach
Hiding electrical cords and power strips behind furniture items or rugs is an ingrained habit in most of us. Little do we realize that they can spark off or start a fire when we least expect it. Use plastic caps to cover electrical outlets. Also, keep your pets away from cords so that they do not get an electrical shock.
Use Outdoor Cords For Outdoor Lighting
Extension cords are of two types – outdoor and indoor. The outdoor cords are more durable to withstand temperature, moisture, and weather fluctuations. They are designed to prevent sunlight damage to the wires.
When doing decorations for outdoor functions, use lights and extension cords tailor made for outdoor use. Never use an indoor cord for exteriors under the belief that it is an all-purpose electrical cord.
Extra Thoughts
Here are some more safety tips to follow in the maintenance of electrical appliances.
Before falling asleep or leaving your house for work or stroll, remember to turn off lights and decorations.
During purchase, check out the safety certification standards on lights and decorations.
Do not put decorations of any kind close to a power line.
Insist on getting a warranty for home electrical appliances like switches, fuses, ceiling and exhaust fans.
Avoid leaving festive candles on Christmas trees at night to prevent any unfortunate incident, particularly when you have kids at home.
Keep the plug point of a space heater in good shape. A damaged plug probably can lead to fires.
If live lights are a risky proposition for your home during Christmas, switch to energy-efficient LED lights. The no-heat radiating LED lights are easy to maintain and perfect for the winter holidays.
Conclusion
Faulty electrical panels, outdated fuse boxes, and damaged wires are the most significant risks in starting an electrical fire. Get an experienced electrician to check domestic electrical appliances' safety as you welcome winter and Christmas festivities.